Included are some books of interest that cover a variety of topics. They link to Amazon.com for quick review and can be purchased there. When you visit the page at Amazon, you will see other recommended reading suggestions and what other people also purchased. It should quickly lead you to finding other excellent resources.
And if you have not already, shop with Amazon Smile. By replacing the www that precedes amazon.com with smile (i.e. smile.amazon.com) you will be able to select a charity that will receive a portion of your purchase. Valley Christian Church is listed, please select us and then every time you make a purchase at smile.amazon.com we get a small percentage. This does not affect the price and the entire Amazon catalog is still available!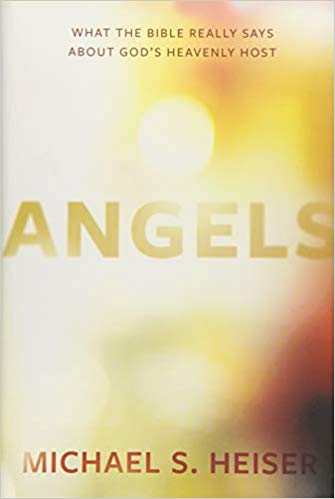 Angels: What the Bible Really Says About God's Heavenly Host: What the Bible really says about angels is overlooked or filtered through popular myths. This book was written to help change that. It's a book about the loyal members of God's heavenly host, and while most people associate them with the word "angel," that's just one of many terms the Bible uses for supernatural beings.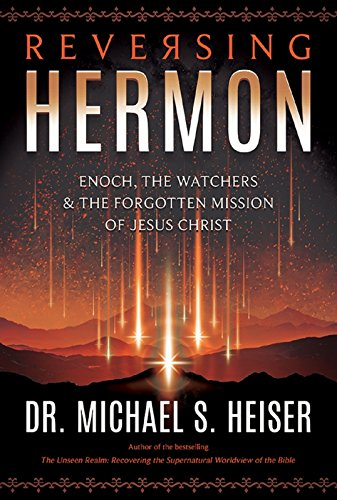 Reversing Hermon (Dr. Michael S. Heiser): Reversing Hermon is a look at the entire purpose for Jesus' arrival on earth. Many Christians believe it was to simply forgive their sins so, in belief, they will be destined for heaven. Reversing Hermon shows the mission of Jesus was far more, transforming the seen and unseen realm forever.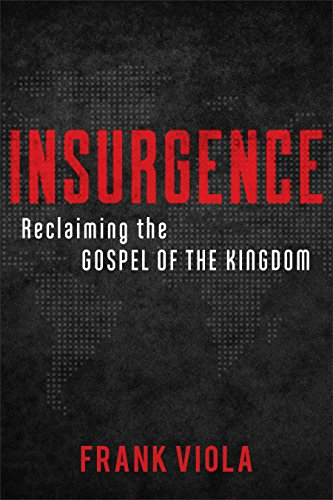 Insurgence: Reclaiming the Gospel of the Kingdom (Frank Viola): Why does the allegiance that radical terrorists give to their false cause exceed the allegiance that most Christians today give to Jesus Christ? In Insurgence, bestselling author Frank Viola presents a radical proposal for Christians. Namely, that we have lost the explosive, earthshaking gospel of the kingdom that Jesus, Paul, and the other apostles preached. Viola argues that we've lost this dynamic, titanic, living gospel and exchanged it for a gospel of religious duty or permissiveness and "easy believism."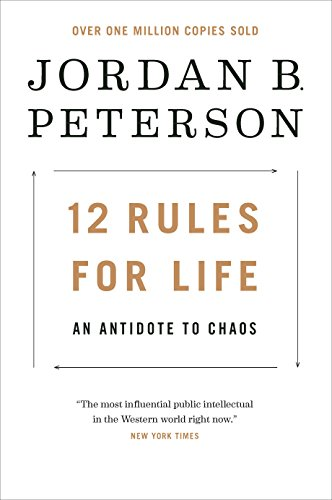 12 Rules for Life: An Antidote to Chaos (Dr. Jordan Peterson): What does the nervous system of the lowly lobster have to tell us about standing up straight (with our shoulders back) and about success in life? Why did ancient Egyptians worship the capacity to pay careful attention as the highest of gods? What dreadful paths do people tread when they become resentful, arrogant and vengeful? Dr. Peterson journeys broadly, discussing discipline, freedom, adventure and responsibility, distilling the world's wisdom into 12 practical and profound rules for life. 12 Rules for Life shatters the modern commonplaces of science, faith and human nature, while transforming and ennobling the mind and spirit of its readers.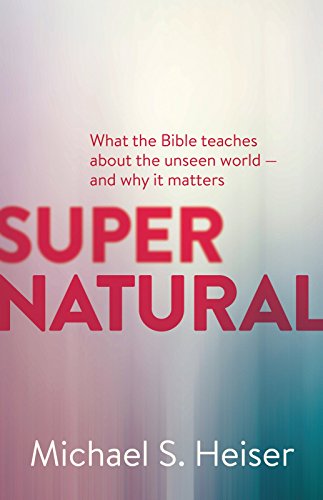 Supernatural: What the Bible Teaches about the Unseen World And Why It Matters (Dr. Michael S. Heiser): Who were the sons of God? Who were the Nephilim? Where do angels fit into the supernatural hierarchy? Why did God find it necessary to have the Israelites destroy the populations of entire cities man, woman, and child? What relation does Jesus bear to the rest of the supernatural world? Dr. Michael S. Heiser tackles these questions and many more in his books Supernatural and The Unseen Realm.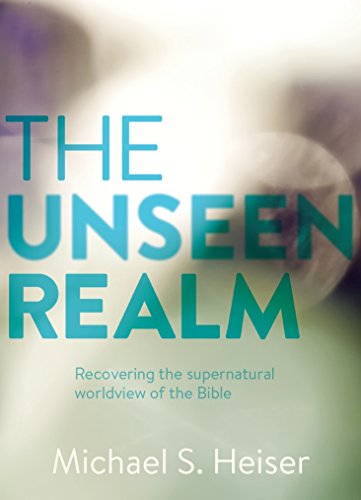 The Unseen Realm: Recovering the Supernatural Worldview of the Bible (Dr. Michael S. Heiser): In The Unseen Realm, Dr. Michael Heiser examines the ancient context of Scripture, explaining how its supernatural worldview can help us grow in our understanding of God. He illuminates intriguing and amazing passages of the Bible that have been hiding in plain sight. You'll find yourself engaged in an enthusiastic pursuit of the truth, resulting in a new appreciation for God's Word.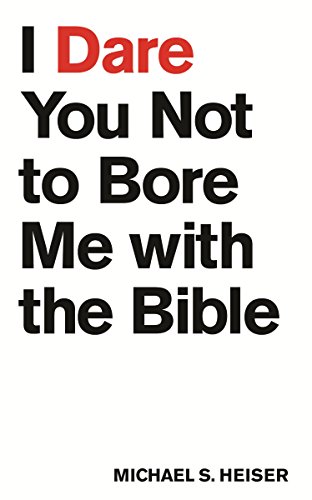 I Dare You Not to Bore Me with the Bible (Dr. Michael S. Heiser): The Bible is filled with passages that are so baffling we tend to ignore them. Yet the passages that seem weird might be the most important. This collection of essays from Bible Study Magazine will shock you, intrigue you, and completely change the way you view the Bible. Dr. Michael S. Heiser visits some of the Bible's most obscure passages, unveiling their ancient context to help you interpret them today. Read this book, and you'll never be bored by the Bible again.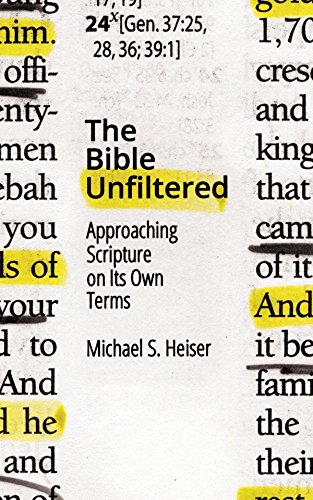 The Bible Unfiltered: Approaching Scripture on Its Own Terms (Dr. Michael S. Heiser): Dr. Michael S. Heiser, an expert in the ancient near east and author of the best selling The Unseen Realm, explores the most unusual, interesting, and least understood parts of the Bible and offers insights that will inspire, inform, and surprise you on every page. Dr. Heiser has helped to remind the church of the supernatural worldview of the Bible. In The Bible Unfiltered, you will see his methods and expertise applied to dozens of specific passages and topics. Gleaned from his years working as Faithlife's scholar-in-residence, this is some of the very best of Dr. Heiser's work.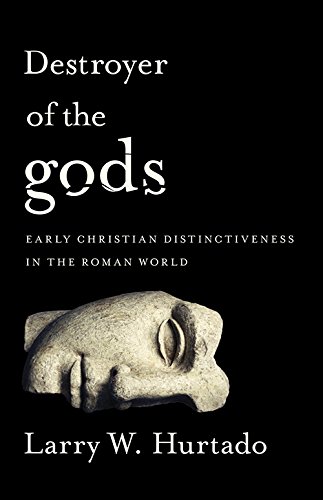 Destroyer of the gods: Early Christian Distinctiveness in the Roman World (Larry W. Hurtado): "Silly," "stupid," "irrational," "simple." "Wicked," "hateful," "obstinate," "anti-social." "Extravagant," "perverse." The Roman world rendered harsh judgments upon early Christianity—including branding Christianity "new." Novelty was no Roman religious virtue. Nevertheless, as Larry W. Hurtado shows in Destroyer of the gods, Christianity thrived despite its new and distinctive features and opposition to them. Unlike nearly all other religious groups, Christianity utterly rejected the traditional gods of the Roman world. Christianity's novelty was no badge of honor. Called atheists and suspected of political subversion, Christians earned Roman disdain and suspicion in equal amounts. Yet, as Destroyer of the gods demonstrates, in an irony of history the very features of early Christianity that rendered it distinctive and objectionable in Roman eyes have now become so commonplace in Western culture as to go unnoticed.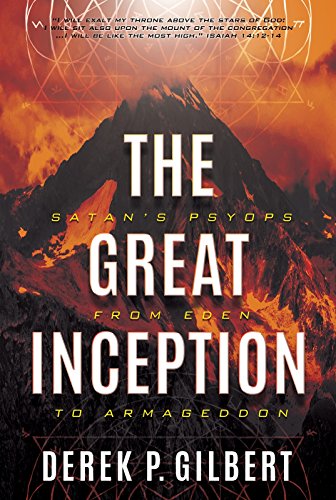 The Great Inception: Satan's Psyops from Eden to Armageddon (Derek P. Gilbert): You stand on a battlefield, surrounded by an enemy that you ve been told doesn't exist. This is a classic example of a PSYOP a psychological operation, a mission to change what you believe by feeding you information that is inaccurate, incomplete, or an outright lie. This PSYOP is one of many by entities who've been at war with God since the Garden of Eden. The Bible calls them gods. God Himself calls them gods. But we've been taught that they're imaginary, so we stumble around the battlefield completely unprepared to defend ourselves. Combining research from scholars of ancient history, languages, archaeology, and Bible prophecy, Derek P. Gilbert shows that the Bible is anything but a boring list of thou-shalt-nots; it's an epic tale of a war between God and the rebel gods who want to usurp His throne before He can restore humanity to His holy mountain and the place we once had in the divine council.